New Zealand
Having planned many weddings with couples based overseas and nationally throughout New Zealand, with the use of the internet and our sound administration infrastructure, we can be extremely effective at communication whilst acting as your PA on the ground. We can create your seamless wedding day as if you were here in New Zealand.  If you are coming home from living overseas to be married or just visiting our beautiful Country, we can help by sharing our many years of creatively crafting your dream to reality.
Location, Location, Location: We'll help you find that secluded beach, rustic venue, or snowy mountain-top that will serve as your ideal backdrop in New Zealand. 
Supplier Selections: Recruiting high quality and trustworthy industry suppliers when you're far from home can be nerve wracking. Leave the leg work to us and we'll make sure you get the "best of the best."
Wedding Professionals can plan your entire wedding or just advise on one-off issues to best suit your needs.
South Pacific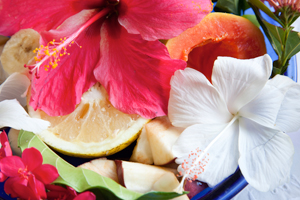 Perhaps you would like to be married on a romantic island in the South Pacific.
Location, Location, Location: We'll help you find that special island in the sun or take a romantic cruise  
Accommodation and Airfare: From negotiating group rates to managing multiple hotel reservations, our team will make sure you get the best prices and packages.
Marriage Laws: Each country has their own set of rules in addition to any steps to take care of after you return home. We'll make sure all of the I's are dotted and T's are crossed to ensure an easy transition to Mr. & Mrs.
Local Customs: Understanding the local customs and traditions of your destination Wedding Professionals will help you get the best out of your visit and can even provide some unique inspiration for your day!
Activities: More than just the wedding day: With a destination wedding it's important to keep your guests entertained for more than just the wedding day. We'll help you plan activities so that your guests can get the most from their destination wedding experience.